Senior GIS Analyst, JMT Technology Group
Ms. Batton is a Senior GIS Analyst working within the JMT Technology Group with over 25 years of experience. She is currently providing GIS program support to the Environmental Division of MDTA's Office of Engineering and Construction.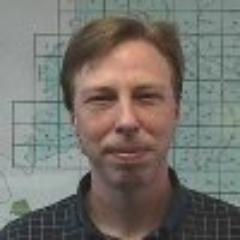 GIS Coordinator, Clark County GIS
Stephen Berry, GISP, is a 1995 Graduate of the University of Georgia with a B.S. in Geography. Stephen has been a Certified GISP since 2007 and has over 25 years of work experience in the GIS Profession. He has worked with GIS in industries ranging from utilities and transportation...
Read More →
GIS Manager, City of Des Moines
I have been GIS Manager with the City of Des Moines since 2008. I have physics and environmental science degrees from St. Olaf College in Northfield, Minnesota and University of Wisconsin-Madison. I am looking forward to my first visit to Providence to present at GIS-Pro and help...
Read More →